Lawn Care and Lawn Maintenance Services Near Seymour Indiana
If you have or desire a beautiful and lush lawn, you probably realize that it takes a lot of work and some professional grade knowledge, skills and equipment. You also don't want the hassle of sourcing several different companies to make it all happen. Give us a call and we'll take care of it all!
Our lawn care services cover everything from bare dirt of a new construction home to becoming the envy of the neighborhood!
Grading and drainage solutions
New lawn installation
Mowing, including trimming, blade edging and blowing off driveways, sidewalks, porches and patios, as well as any other areas.
Fertilization and weed control programs
Aerating
Overseeding
Fall Leaf Clean-ups, including curb-side truck vac services for those areas without municipal pickup
Give us a call today to learn more about our lawn care services and how we can help your lawn look it finest!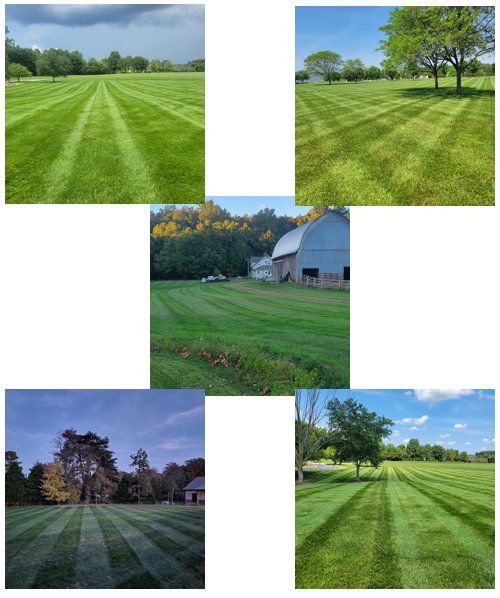 COMMERCIAL AND RESIDENTIAL SERVICES